LIFE IS A VERB CAMP 2017: "HEAL YOURSELF, HEAL THE WORLD"
Patti Digh's
Life is a Verb Camp
is presented with Artist and Author
Mary Anne Radmacher in 2016
Nov 2-5, 2017
At Kanuga Conference Center in Hendersonville, NC near Asheville
Our Camp Theme for 2016 is "Heal Yourself, Heal the World"
Enjoy our official Camp song, "Wildest Dreams" by Cary Cooper
Welcome to Camp!
Since 2013, we've met annually in a camp-like setting to hold what is essentially a summer camp for adults–arts & crafts for creative people of all kinds, live music, amazing speakers, storytelling, a Camp Store, and much more awaits you. But what makes Camp special is the new community that forms with each Camp; even when a lot of people come back year after year, each Camp has its own personality and its own community. Each Camp is a new adventure for us all.
We always explore courage and how courage is needed for creativity, which happens more deeply in community. And we explore compassion–both compassion for others and compassion for ourselves–as a path toward creativity. These four "Cs" form the core of Camp: Courage, Creativity, Community, Compassion.
I would love to welcome you to Camp 2017. If you have questions after reading through the site, let me know by emailing support@pattidigh.com.
Patti Digh
Founder of Life is a Verb Camp and author of 8 books on living intentionally and mindfully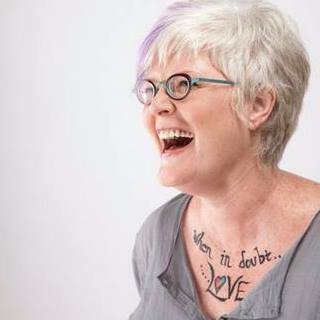 I left Camp feeling deeply loved and 100% certain of what I wanted to seek out next.
Tracy Hart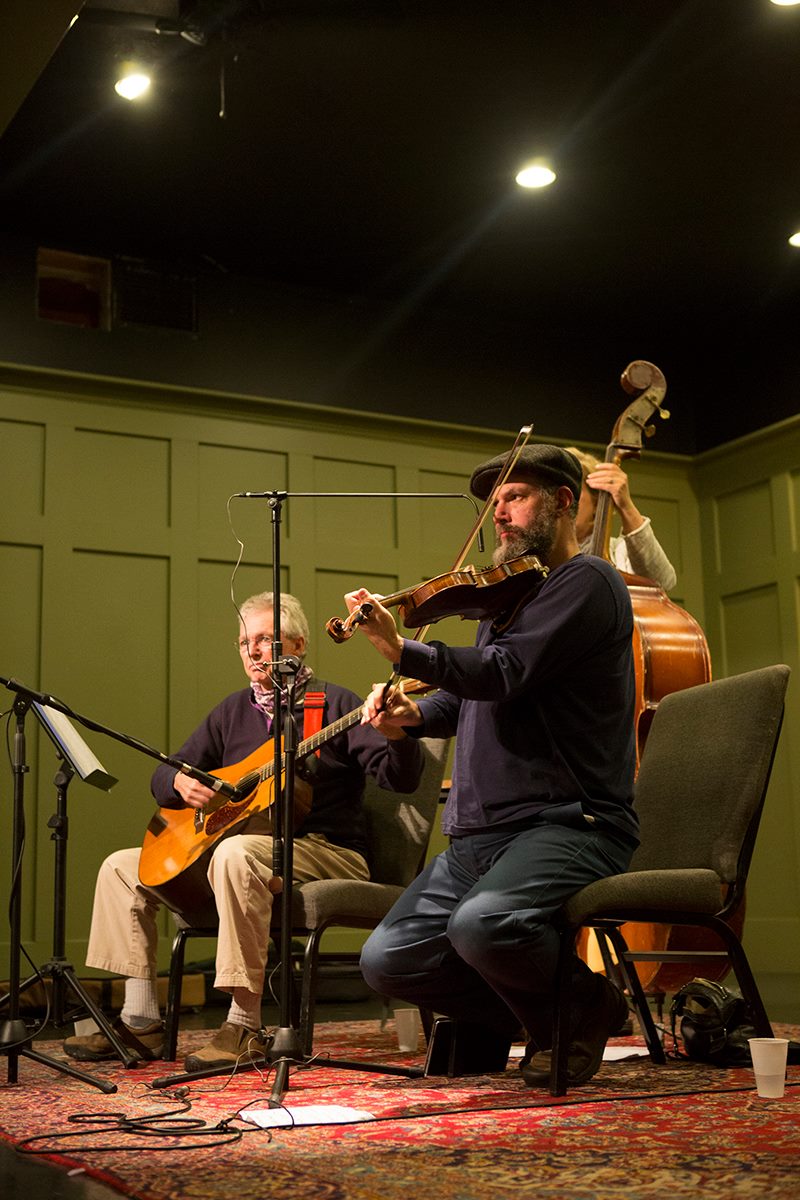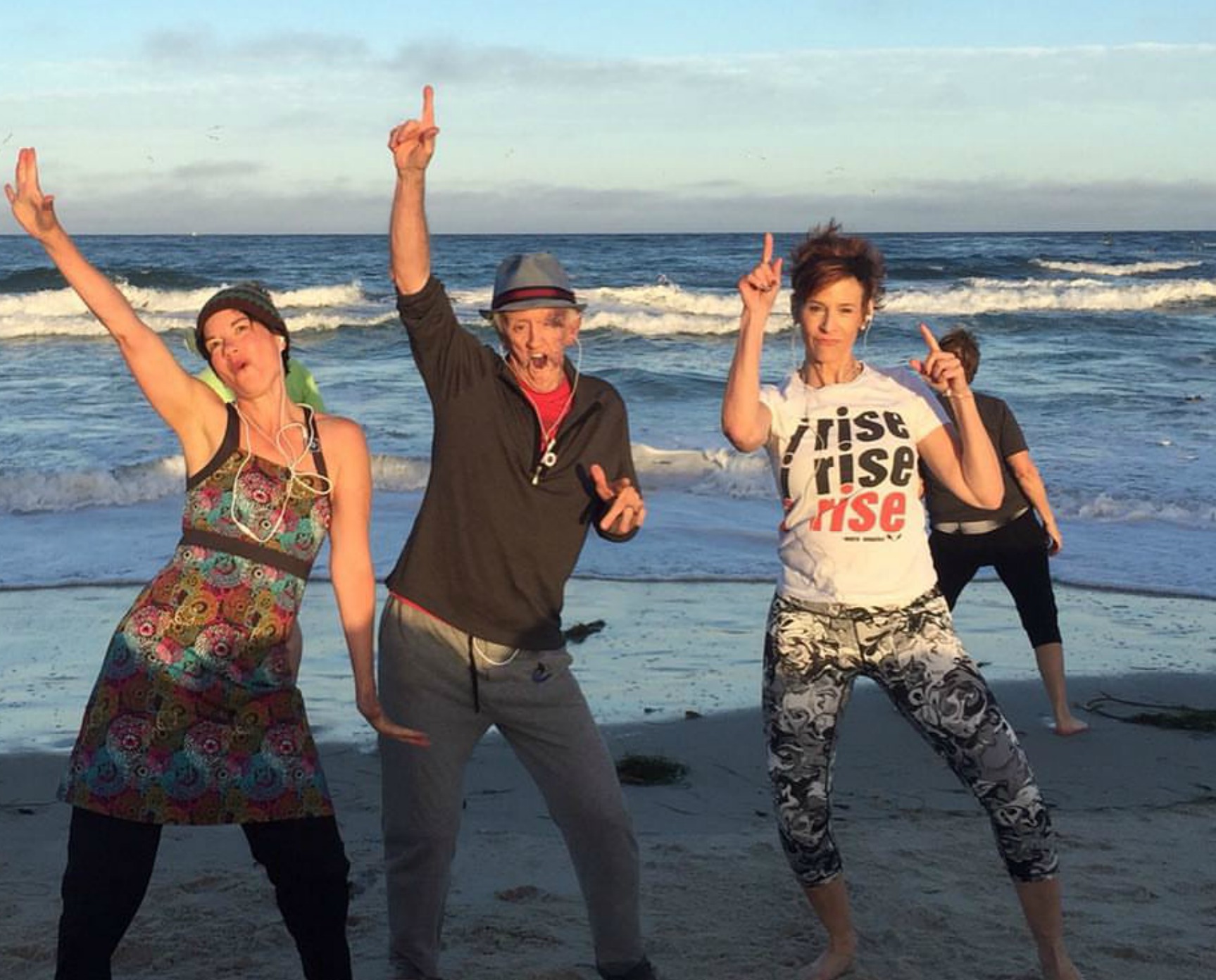 I have no idea what just happened to me, but I want it to happen over and over again.
David Roche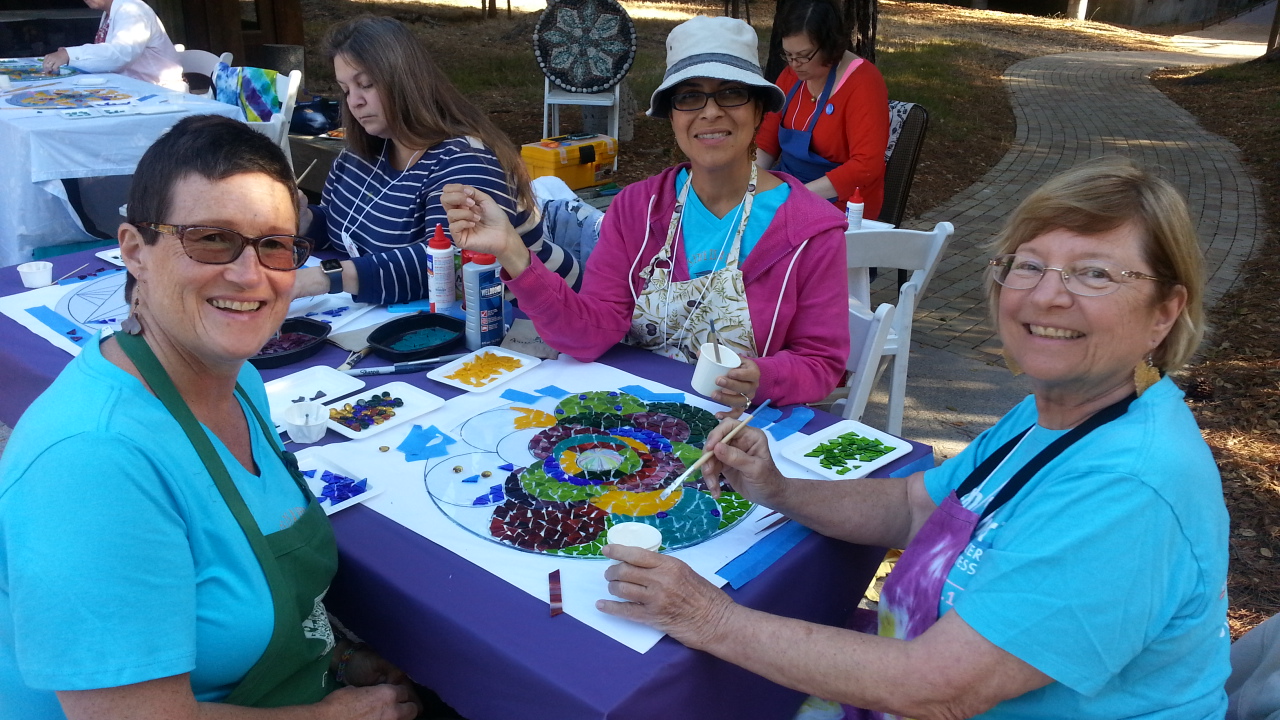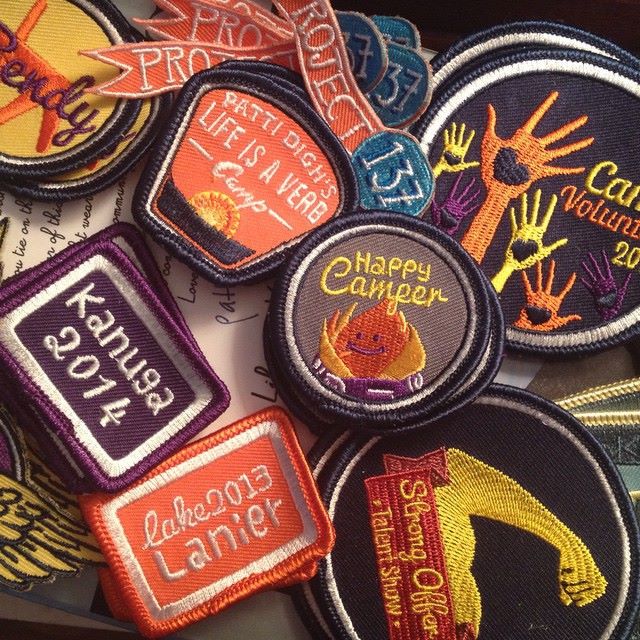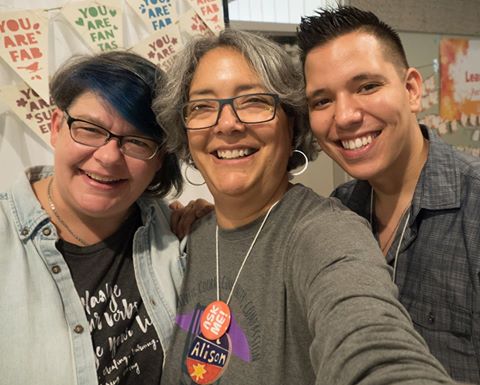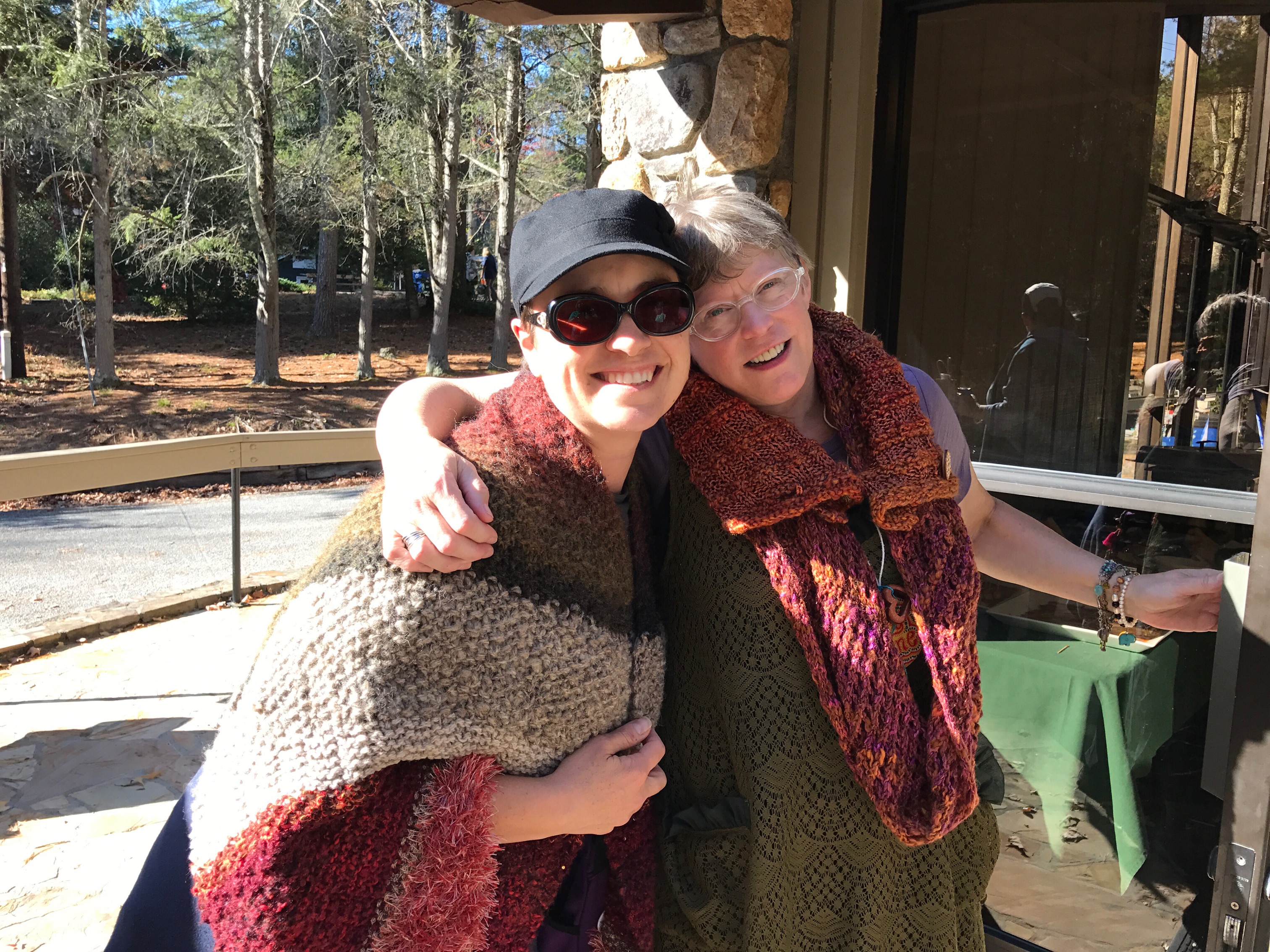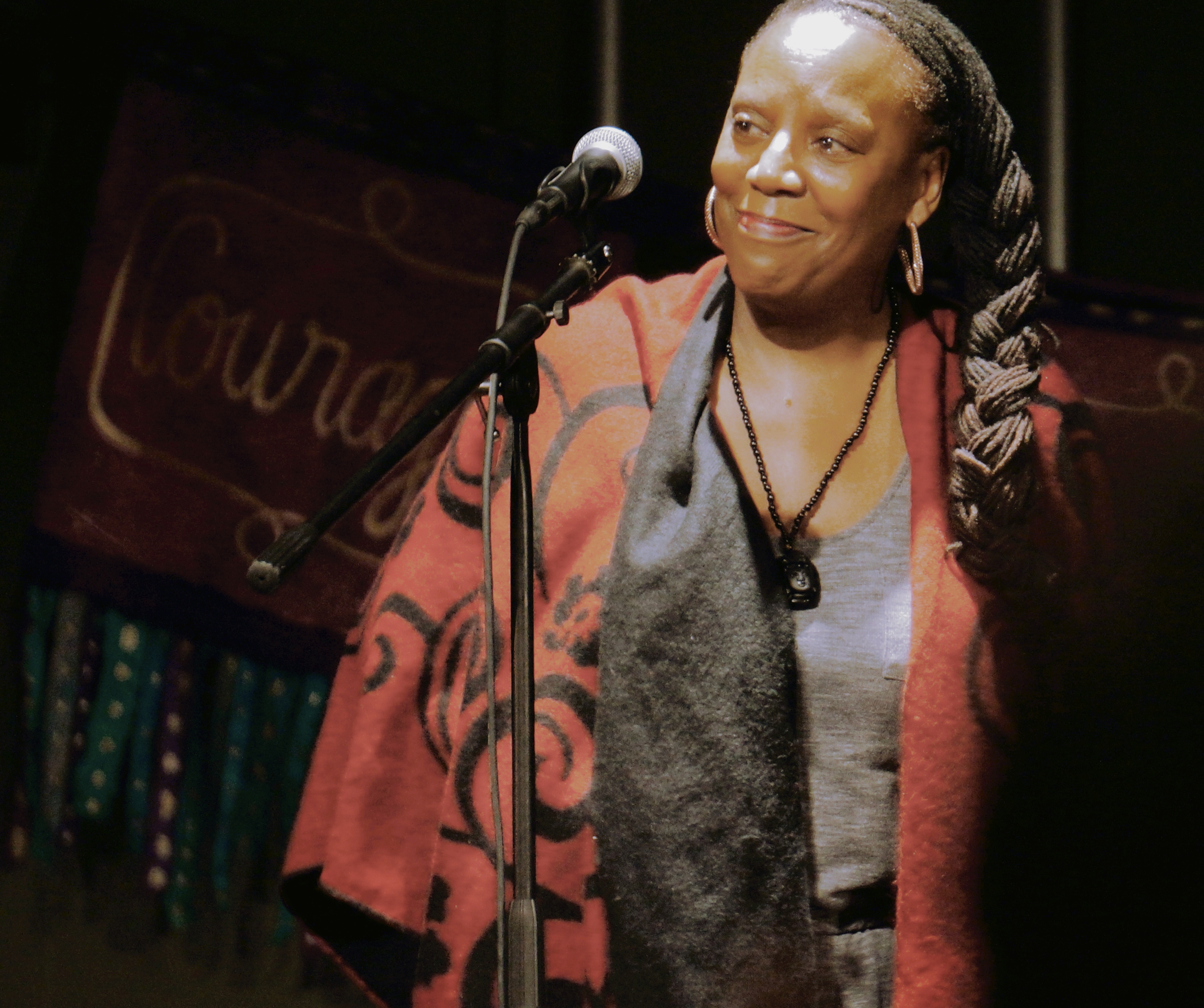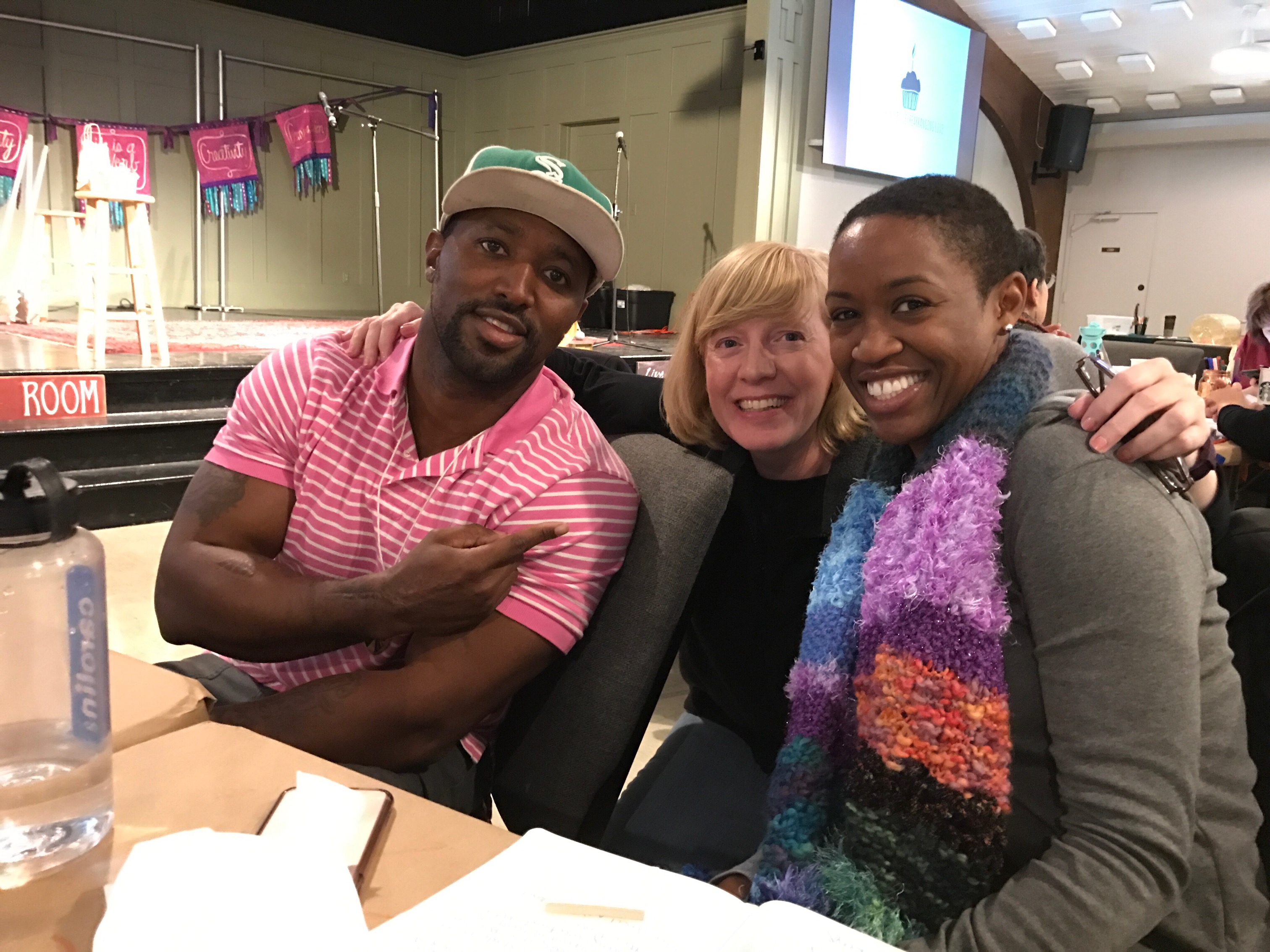 I am grateful for the way the Life is a Verb Camp Tribe has brought significantly more love, generosity, and creativity into my life. Camp creativity has become a part of my sacred spaces, home, and office to remind me daily of what matters most.
April Cheri
CAMP OVERVIEW
There are 12 kinds of sessions/events at Camp. Let me explain them:
1. Circle sessions – these are the keynote addresses that will start each of our days (Fri, Sat, Sun) from 9-10:30am.
2. Focus talks – these are 15-minute TED-like talks by Campers who have been selected from our Call for Proposals
3. Spark talks – these are 7 minute TED-like talks by Campers who have been selected from our Call for Proposals
Sessions 1-3 take place when we are all together in our main meeting hall each day. No need to sign up for which you'd like – you get them all!
4. Becoming Bendy sessions – these are optional early morning wake-up sessions that you can choose and go to any one you would like, and a different one each morning if you'd like. No need for pre-registration; just show up!
5. Pre-Camp Workshops – these are by pre-registration and all are welcomed. They run from 9-4:30pm on Thursday, Nov 3, the day before Camp starts.
6. Opening Art Party – please plan to arrive at Camp in time to join us for our Opening Art Party on Thursday evening, Nov 3, at 7pm.
7. Create Sessions – these are 90-minute hands-on workshops ranging from writing memoir to storytelling to making handmade books, and far beyond. No experience is necessary – this is a time to leap and explore. No comparisons, no investments in the story of "I'm not an artist," just sheer fun and meaning-making. After you register for Camp, you will be given the opportunity to pre-register for which workshops you would like to take so we can manage class sizes, etc.
8. Camper Marketplace – each year, Campers sign up to be part of the Camper Marketplace where they sell their handmade items. It is a glorious celebration of the beauty created by this community, and you'll have an opportunity in May to sign up to sell your wares if you'd like. There are limited spaces available, so this is first-come, first-served.
9. Talent Show – sounds hokey, but is actually a beautiful illustration of my belief that immeasurable talent is in every community. You'll have an opportunity to sign up to be in the talent show a few months out from Camp.
10. VerbTribe Open Mic – we traditionally open space for writers to read a short excerpt from a piece they have written, and this year will do an onsite sign-up sheet for this event. Open to everyone.
11. Each year, Campers donate art and services to our Camp Silent Auction, another way to bring art into your life while at Camp! The Silent Auction supports the Camp Sustainability Fund, to ensure that Camp can continue, year after year. After registering, you'll get information on this.
12. We started a new tradition for Camp 2015 that we'd like to continue – called "Twenty Thingies," it is an opportunity for Campers to make 20 small things for Camp registration bags, which are evenly distributed so that each Camper gets a few handmade items when they pick up their registration bag!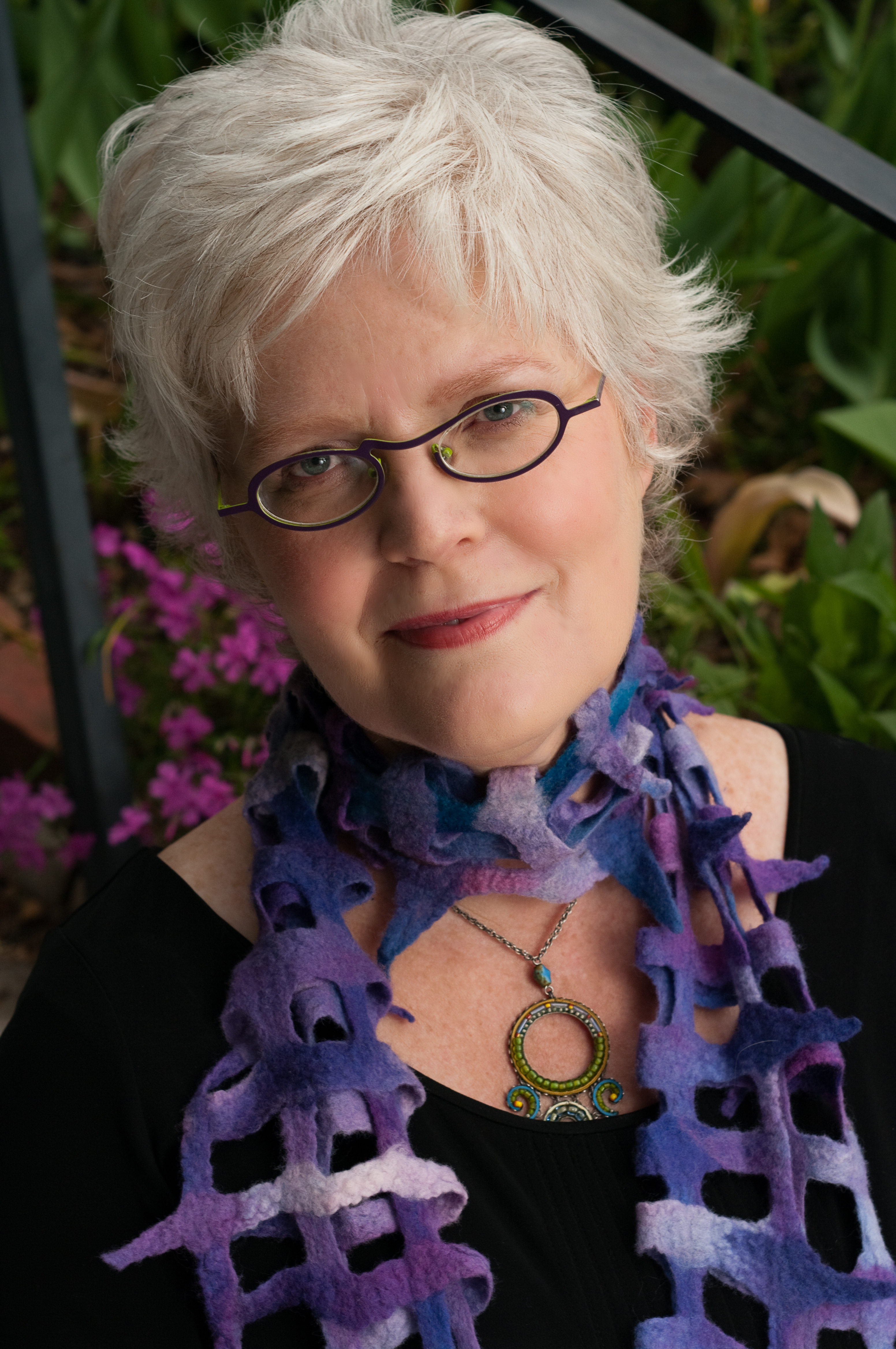 Patti Digh
Author, Speaker, and Social Justice Activist
Click to see what Patti will talk about
"Living and Creating into Healing and Discernment: Narrating our Woundedness into Wholeness"
Stories have the capacity to heal us and transform our lives. Through writing and arts processes, this talk will explore the healing power of story and how it provides us with a way forward. As poet Mark Doty has written, "What is healing but a shift in perspective?"
This session is designed to throw you off balance enough to shift your perspective forever. What is healing, really? And discernment? What is next after wholeness? (And after Camp?)
We will discover our own answers to those questions in words and images–and movement. This session will lead you from woundedness to wholeness to what is next: a way forward.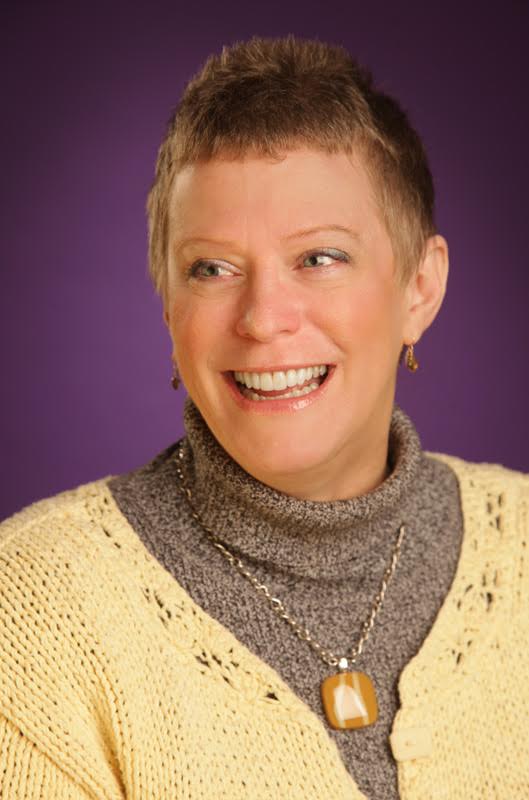 Mary Anne Radmacher
Artist & Author
Click to see what Mary Anne will talk about
"Embracing Your Very Own YES" 
Begin. Simply Begin.
"I'd rather be a relentless, passionate fool than a disinterested, detached expert." -Mary Anne Radmacher
Knowing something is an invitation to begin and requiring that one know everything before beginning is actually a summons to remain in one place.  Mary Anne explores two questions she is often asked, "How do you know when to start?" and "How do you know when you're finished?"  Drawing upon thirty years in the publishing and gift industry, she will ask you to reconsider how you view competency and authority. She will challenge you to reconsider some of your assumptions about what how you create and what offer your self, your work, your home and your friends.
"What if…we embraced our core strengths on their own merit, without comparison to others? 
…we spoke our own truth, kindly, without pairing it with an apology?  
…we recognized that feeling 'right' does not make another's   feelings 'wrong.' 
…we navigated the whole of a day as a curious learner instead of a certain knower?  
…we gave more room to the IF and held back a bit on the IS?

JONATHAN SANTOS
We'll be treated to the spoken word poetry and music of Santos.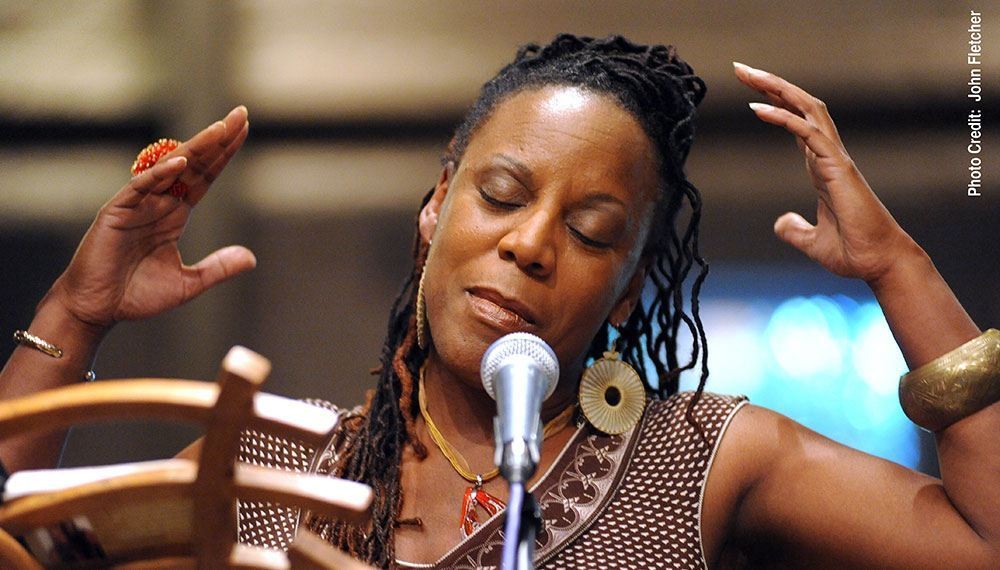 Glenis Redmond
Poet, Teaching Artist, Imagination Activist
Glenis Redmond spoke at Camp 2013, and sparked a movement. We wanted to hear more from her, so she is coming back! 
Why do we always have poets speak at Camp? Because they see things more deeply and provide words for the ineffable.
Since 2013 Camp has featured poets Naomi Shihab Nye, Ellen Bass, Sonya Renee Taylor, Andrea Gibson, and Shane Koyczan. 
Pre-Camp Workshops on November 3
This year, these workshops begin the evening before (7-9pm), with a special event featuring Patti Digh and Mary Anne Radmacher just for the participants in the Pre-Camp Workshops.
I've never experienced a more encouraging, accepting, open, environment and can't wait to go back and do it all over again!
Caren Albers
Pre-Camp Workshop #1
'I Have This Idea…' – Making Your Ideas Go To Work. Or Making Your Work-Work Better!"
with Mary Anne Radmacher, Pam Williams, and Marci Moore
Mary Anne Radmacher, with thirty years in the gift and publishing industry, teams up with Marci Moore and Pam Williams to assist you in putting wings on your dreams and a safety net under your financial plans. Whether you are an independent entrepreneur, want to be, or demonstrate an entrepreneurial spirit while at work for someone else, this day will change the way you say b-u-d-g-e-t, looking at financial planning and how you think about money. And you will leave with the beginning of a structure that will change your change jar and piggy bank practice…forever.
Mary Anne will share key points on product ideation and development, help you explore and create an advisory board for your idea, and detail specific practical methods she's used both in her corporation and her current "one woman" enterprise. Come prepared to explore what you want to create and get real about how to put funds under it and give it loft. This will be  instrumental for anyone who wants to embrace greater financial freedom by have a different structure around money and enjoy more expansive creative latitude by learning practical and immediately applicable methods and insights. Mary Anne Radmacher, Poet, is the author of 11 books whose inspirational art is known the world over. Pam Williams and Marci Moore own Nonprofit Finance Pros and are also writers and artists.
Pre-Camp Workshop #2
"The Art of Activism: How to have a Gentle, Deep Dive Dialogue on Diversity and Difference"
with Patti Digh
When we encounter difference that we don't understand, we feel we have been put in an untenable position, and since our natural human reaction is to move away from discomfort, we navigate away from diversity. In doing so, we limit our own awareness, understanding, and contact with people different from ourselves, creating a "vicious circle" of negative feedback and isolation from difference. Learning how to have constructive dialogue across differences of all kinds is more vital now than ever. This day-long workshop will provide the tools needed to walk toward, instead of away, and to have constructive dialogue rather than divisive debate.
Starting with a viewing of "The Color of Fear," a groundbreaking and now classic documentary on race, we will dive deeply into what stops us from having dialogue across difference, and how to bridge that gap between walking away and walking toward. You will leave with tools and skills for seeing the world in a different way, interacting with difference and "otherness" in a new way, and–as a result–will be able to add to your own life the value, meaning, and joy that comes with embracing diversity. Patti Digh is the author of 8 books and the founder of Life is a Verb Camp, The Art of Activism, and The VerbTribe Institute for Writers. 

So You Want to Change the World? Go Get Creating!
What do kindergarten, impact self-defense, calligraphy, and betrayal have in common? They each played a role in the story of my creativity scars, and how I healed from them. Even more important, they helped me come to understand, deep in my bones, that creative expression is not only a human birthright, it is a world-changing act. According to Brené Brown's research, over 40% of people can recall being so shamed around their creativity that it forever changed how they thought of themselves. How can we recover from these kinds of scars? Understanding exactly why and how creative expression is world-changing is a great start, and that's what the stories in this session will illuminate, so you can go change the world!
In this session, campers will: – Learn 5 reasons — including scientifically based ones — why their own creative expression is a world-changing act. – Be empowered to claim their creative interests as worthy of their time and attention. – Gain insight into why they experience creative blocks and resistance, and how to break free of them.
Society gives us such mixed messages about creative expression: on the one hand, we lionize our most famous artists, writers, actors, and other creators, while on the other hand, many of us learned early in life that creative pursuits are for the elite few. And besides, spending time on creative things is frivolous and self-indulgent, right? WRONG! In fact, regardless of whether anyone else sees what you create, simply doing your creative thing is a world-changing act. When more people understand this, more people will be liberated to help change the world!
Moving forward often requires letting go of old, unconscious ways of thinking, and taking bold action. Embracing our innate creativity while living in a culture that gives us such mixed messages about it, requires the same kind of mindset shift. When we can release old thought patterns that aren't serving us, we can move forward with more ease.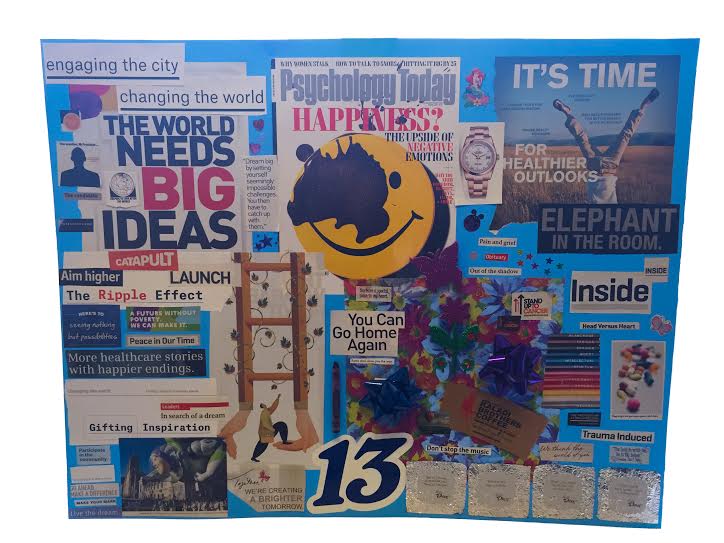 From Grief to Grace: A Way Forward
Grief. Loss. Pain. Heartbreak. Anger. Sadness. Depression. Despair. Grace. Love. Support. Hope. Courage. Strength. Resiliency. Forgiveness. Healing. Beauty. Joy. Grief and grace both take many forms and touch the lives of every person in one way or another. Grief is an inevitable part of the human condition. And so is grace, if you let it. By sharing personal stories and reflections about his life's journey, which includes a series of unfortunate circumstances, traumatic experiences, and various forms of grief, Shawn will share how he has overcome these challenges and moved forward through grace, turned pain into passion, and found his voice and purpose in the world, and how others can too.
Through my personal stories and reflections about how far I've come despite unfortunate circumstances, traumatic experiences, and various forms of grief, I believe I will: 1. Demonstrate to others that they can talk about grief and other painful experiences. 2. Inspire others and help them find the courage to tell their story. 3. Teach others about resiliency, how to turn their pain into passion, and that there is hope even during the darkest times.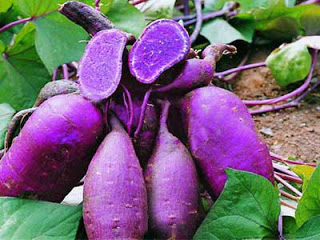 An Incantation of Compassion
1. Humor, improvisation and play are foundational to finding a way forward. 2. The way forward is non-linear! 3. Compassion gets built from daily acts of humility and acceptance and is one of the greatest superpowers you can have.
I'm proposing to talk about what I've learned over the last 7 years since I experienced the sudden onset of extreme food allergies. As I say in my mock copy below, I've basically been fasting for 7 years. Many times, when I've explained my situation to people (something I have to do at hotels, on airplanes, at meetings, at events, etc.), they say: "I couldn't do that." I didn't think I could do it either. I was afraid I might not survive the danger posed by my condition–ambulance trips and emergency room visits in three different cities in the first few months–or that I could tolerate the devastating loss of food and freedom. But I did and I did so with a lot of self-conscious and sometimes very clumsy and wrong-headed application of leadership and organizational skills and mindfulness tools. I've arrived at a place of self-acceptance and deep spiritual gratitude for what I've learned, even if I still dream about Milky Ways. I've found that my experience allows me to help people see their own way forward and to understand that when you are facing the wall of challenge you can mobilize all the pieces of knowledge, skill and memory you have within you and that your friends will lend you to MacGyver your way forward.
When I got sick, I went from being someone who loved to eat and used food for all kinds of "off label uses" to a person who could only eat a dozen and a half ingredients and couldn't even be around other people while they were eating. Goodbye restaurants and parties! It's not an exaggeration to say I wanted to give up, but I didn't. I made a way forward, at first with too much counterproductive harshness, grit and isolation and then slowly (very slowly) with more compassion. I've learned a lot about how to exercise gracious tenacity and how to help others do the same.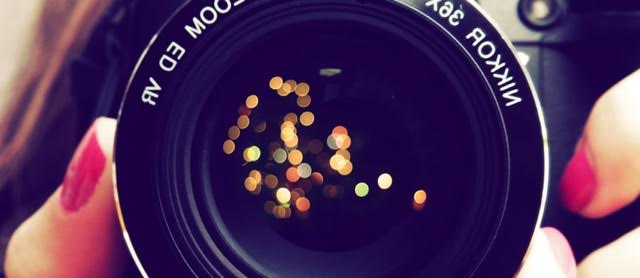 Through the Lens – a Slightly Different Perspective
Through the Lens – a Slightly Different Perspective Steve Jobs sums it up best. "Here's to the crazy ones, the misfits, the rebels, the troublemakers, the round pegs in the square holes… the ones who see things differently … they push the human race forward, and while some may see them as the crazy ones, we see genius, because the ones who are crazy enough to think that they can change the world, are the ones who do.
" Embracing your uniqueness and respecting your differences is integral to creating peace within yourself and in your communities. Once you truly own ALL of who you are, and your value, you open yourself to understanding that life is about choices. It's about changing your perspective. Life can truly be different. You can be an agent of change. You can do it differently!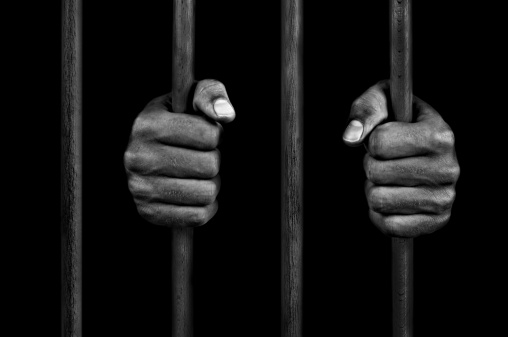 From Prison to Here: The Way Forward
In this talk, community leader and poet Tony Shivers will tell us the story of his journey from prison to here.
My name is Tony Shivers. Answering the call for change. 'What's Your Next Move?' — I was asked this question while playing a game of chess. Incarcerated at 26 and didn't come back until I was 33 years old, even with all this going for me: all-conference baseball player, tried out for the Atlanta Braves, Honor Roll, and attended college in 1999-2000 for accounting. Hiding behind pride, the challenges with peer-pressure, and not knowing how to comunicate landed me in a place where I was forced to learn more about myself as a person. In two months, I will be glad to say 3 years of transition to Minister, Mentor for Adults as a peer support specialist, Inspiration for At-Risk Youth, and a powerful impact to my family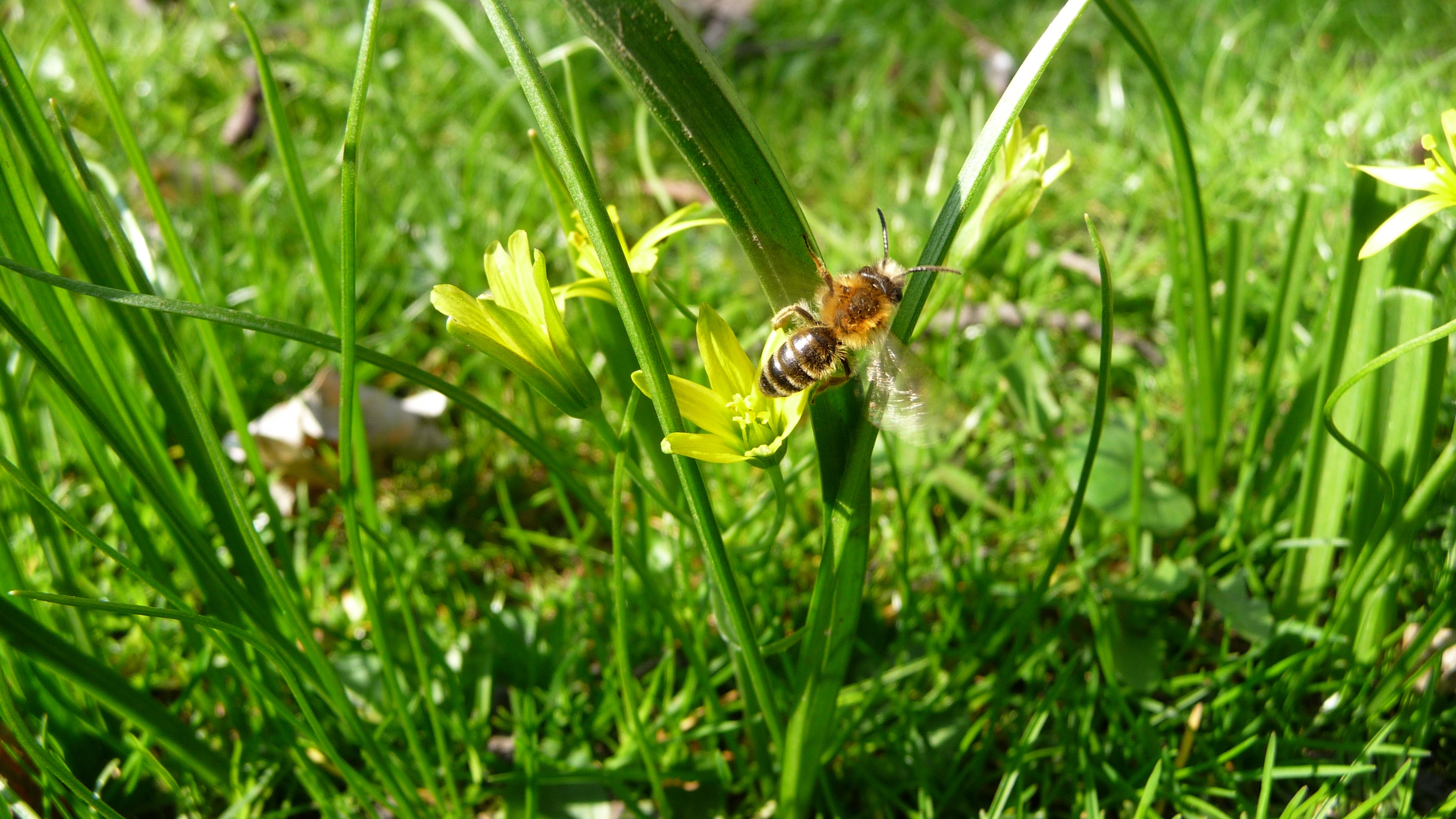 Moving Forward While Going in Circles
This session tells a story about how there are ways that we can move forward even when we feel like we are stuck in a difficult situation and we can't quite see the way through it. It is a story of love and choice and empathy and meeting people where they are. It reminds us that sometimes we think we know the best way for someone else to go, and if we let go of our own expectations about the outcome, we find that the other person was actually leading us right where we need to be going ourselves.
What will you learn?
1. The idea that Moving Forward can take many different forms and may not always look the way we expect it to look.
2. The lesson that we cannot force others to move in any particular direction, but we can learn a great deal when we meet others where they are and walk with them.
3. The lesson that sometimes we think we know what is a good direction for someone, and then we learn that that person knew what direction to go the whole time…we just needed to recognize that they know the way.
CREATE WORKSHOPS are 90-minute hands-on workshops.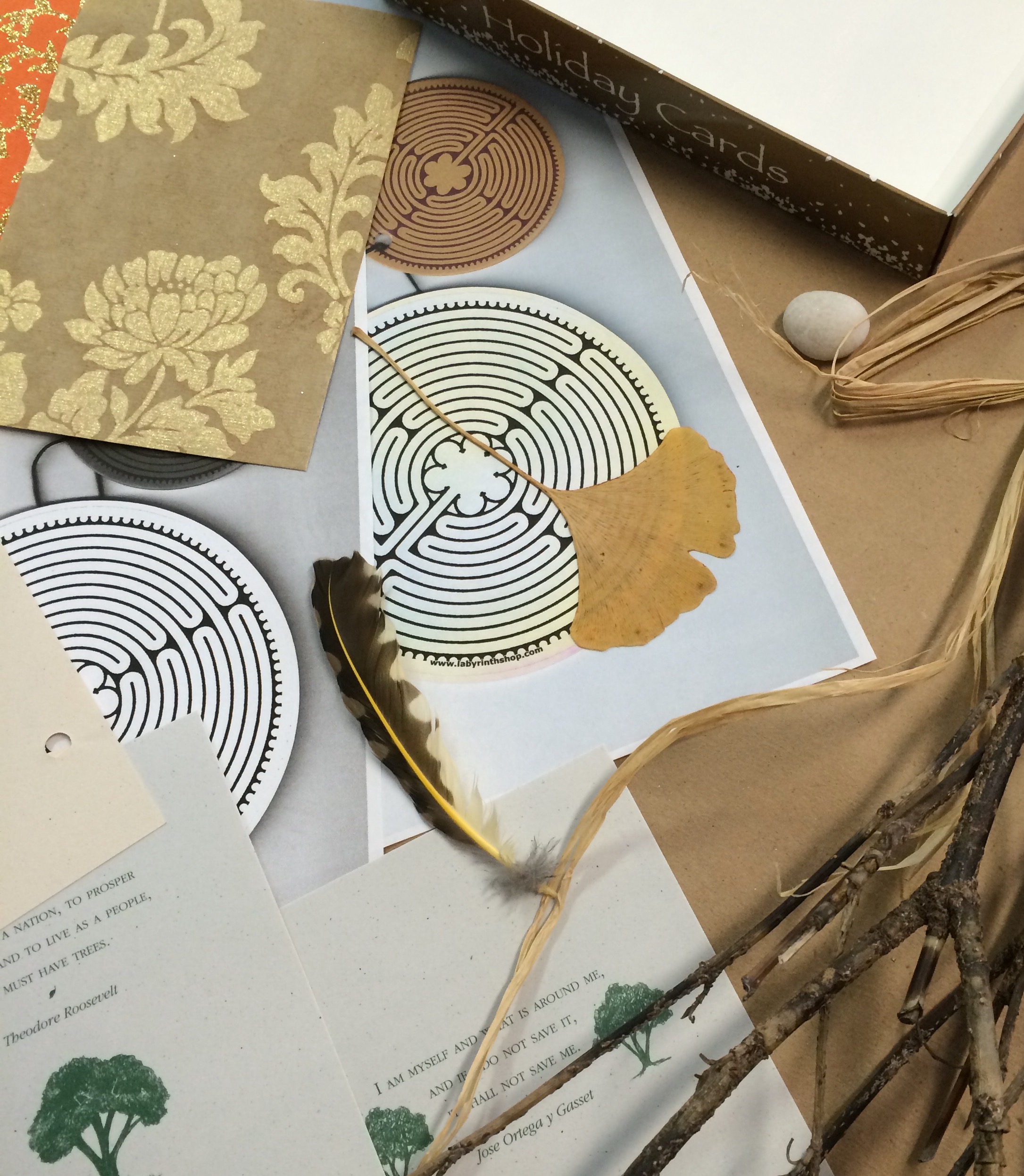 "Where does your path lead?"
While walking the paths around Camp at Kanuga, participants in this Create session will gather objects that reflect their camp experience. Twigs, leaves, pine cones, acorns, feathers, stones–whatever you find meaningful. Then we will assemble small found object shrines that symbolize what camp means to us while also contemplating how we can take camp experiences with us as we move forward and return to our lives. Where does your path lead personally, as a human being, as a global citizen? How will your camp experience help you move forward? What are your dreams, your plans, your hopes? Each choice – colors, papers, the small stone, twigs – play a part in the overall meaning of the assemblage. The quotes, and opportunity to write, or include poetry or something personally meaningful is what makes it a shrine that will serve as a reminder of camp and of your own way forward.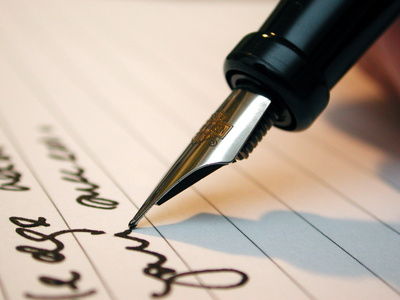 Write To Discover What You Rarely Notice
Mary Anne guides you as you create a month long curriculum designed to embrace your personal writing style and habits. This writing process will help you return to that precious condition of "first time seeing" and promotes noticing familiar things, circumstances and people through a variety of lenses.  Leave prepared to write, learn and be your own teacher and student.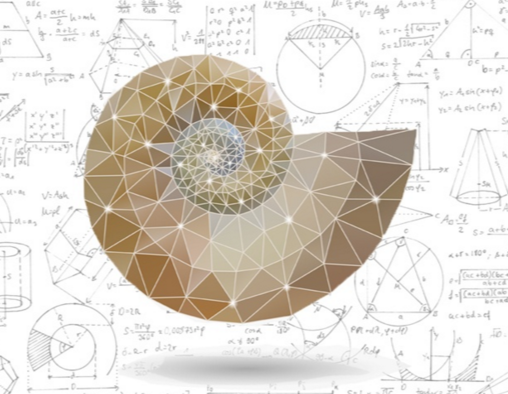 Impeccable Creating and Simple Math: ways to create beauty that have nothing to do with being artistic
Perfect for those who claim to "not have an artistic bone" in their body. Also good for artists who are trying to tone down their incessant call for creative perfection.  Mary Anne teaches you a formula that will allow you to create beauty from what you have around you – including arranging dimensional objects. You will leave with some creations that will probably surprise you.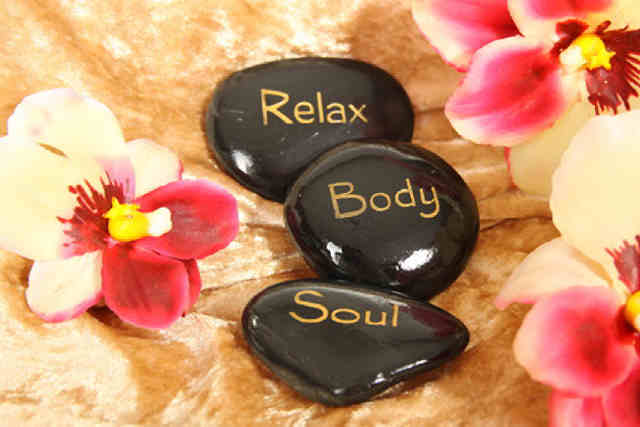 The Magic of Massage: Through the tendons to the soul!
In this workshop, you will learn some basic anatomy, discuss general contra-indications to massage and practice several kinds of massage strokes. You will leave with the skills to give friends and family a gentle massage than can ease tension and may alleviate some pain!
We will also discuss self-care, and you will learn some self-massage techniques. Massage oils and creams will be provided.
Bring blankets and pillows.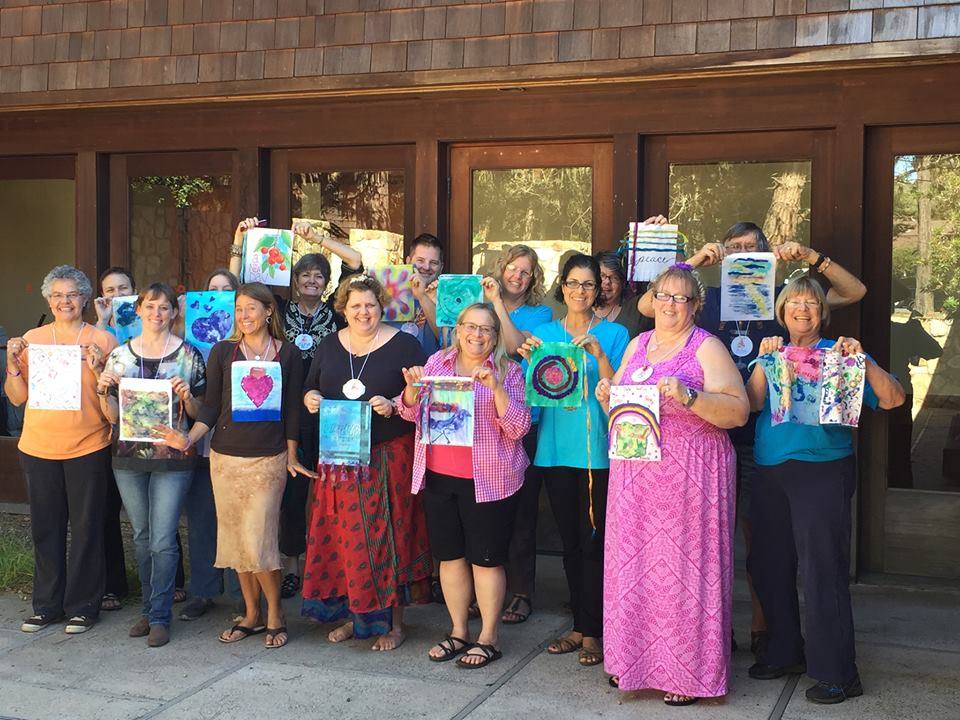 Prayer Flags: Vision and Possibilities
While we bow in reverence to the sacred tradition of the prayer flags, we also joyfully celebrate the more modern possibilities that the tradition allows and embraces. We will discuss the ancient beginnings of prayer flags and how they uplift and grant us an opportunity to join energies for the greater good.
We begin by opening up our creative selves with some fun exercises designed for just that! This prepares us to set our intention for our prayer flag and we begin! This is an experience of creative expression of our heartfelt wishes and desires and blessings for others. After our show and tell and photo taking, we take our creations home to be mailed off to someone in need or to hang delightfully in our trees so that their energy will be whisked away upon the wind as it is meant to do.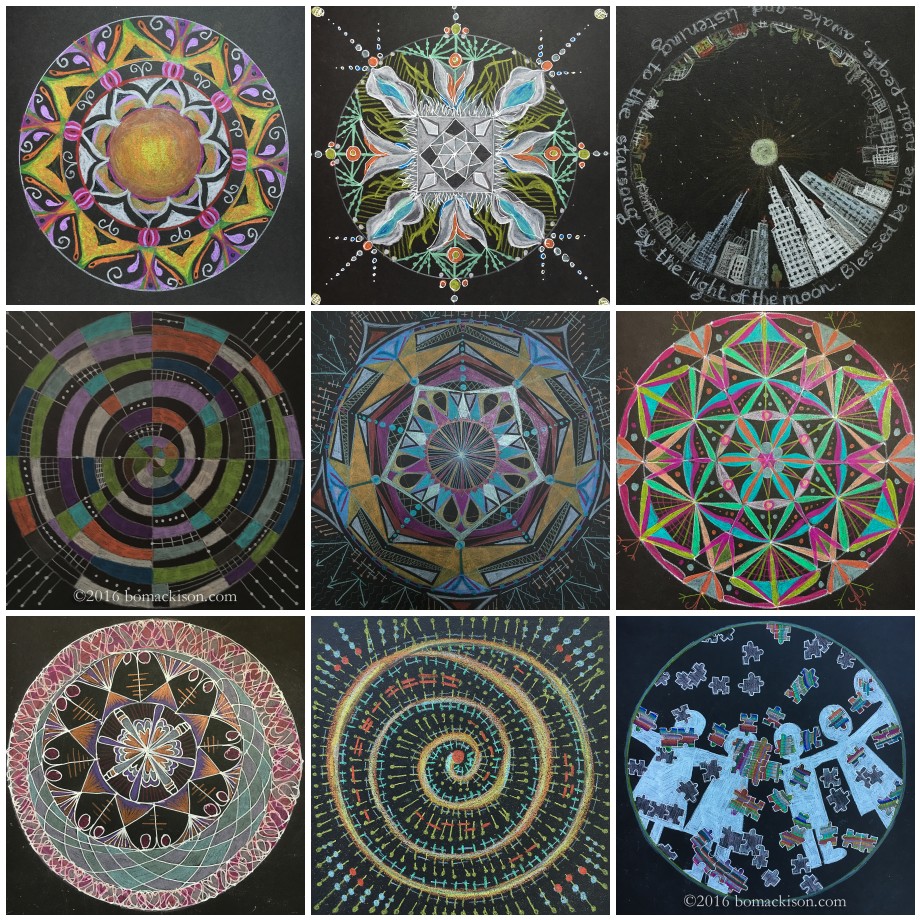 Bo Mackison
MAKING MAGICAL METALLIC MANDALAS
The practice of making small mandalas using black paper and metallic colored pencils takes this meditative drawing practice to a new level of no-fail and stunning creation.
There will be
– a mini-lesson on the mandala itself,
– examples of mandalas from my daily practice for inspiration,
– fun warm ups to get started,
– step-by-step directions for those of you who love instructions and
– a no-rules option for those who want to experiment.
We will create 3 – 5 mandalas during the session.
This is a practice that offers a time-out from our often-too-busy world. It is an art practice that is grounding and meditative, satisfies the senses, and soothes the mind and spirit. It's a practice you can continue to do on your own, easily and with little financial investment. It's mandala magic that works within a journal practice, one you can tuck into tiny pockets of your day – for calming, creating, and connecting with self.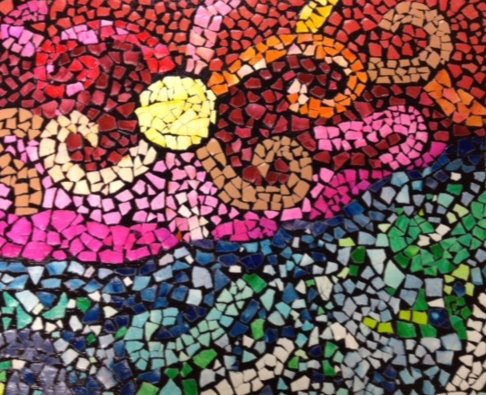 Eggshell Mosaics: Picking up the Broken Pieces and Making Something Beautiful
Eggshell white. The most ordinary paint color. Plain. Eggshells themselves, fragile. Easily broken, shattered. I have felt this way myself; plain, ordinary, fragile, shattered, broken. Have you? But from the pieces, I have recreated, repurposed myself, made something beautiful. In this Create session, we will literally make something beautiful from the broken pieces of eggshells. Smashing fragments into glue, the mosaic is formed on a wooden blank. Alcohol inks are applied to the mosaic, allowing for color mixing in completely unexpected and uncontrollable ways. The color can be further enhanced with metallic accents, truly creating a jewel-like appearance. No longer the plain, ordinary broken eggshell, it is reborn; a whole new art piece is found.
1) To learn how to make a pendant or piece of jewelry embellished with eggshell mosaics.
2) To recognize beauty in the broken, fragile, and ordinary.
3) To recycle materials into a beautiful object with a new purpose and perspective.
Campers will create a pendant or brooch embedded with eggshell mosaics that are colored with alcohol inks and metallic accents.
Sometimes we need reminders that the plain and broken pieces we feel we are are truly beautiful.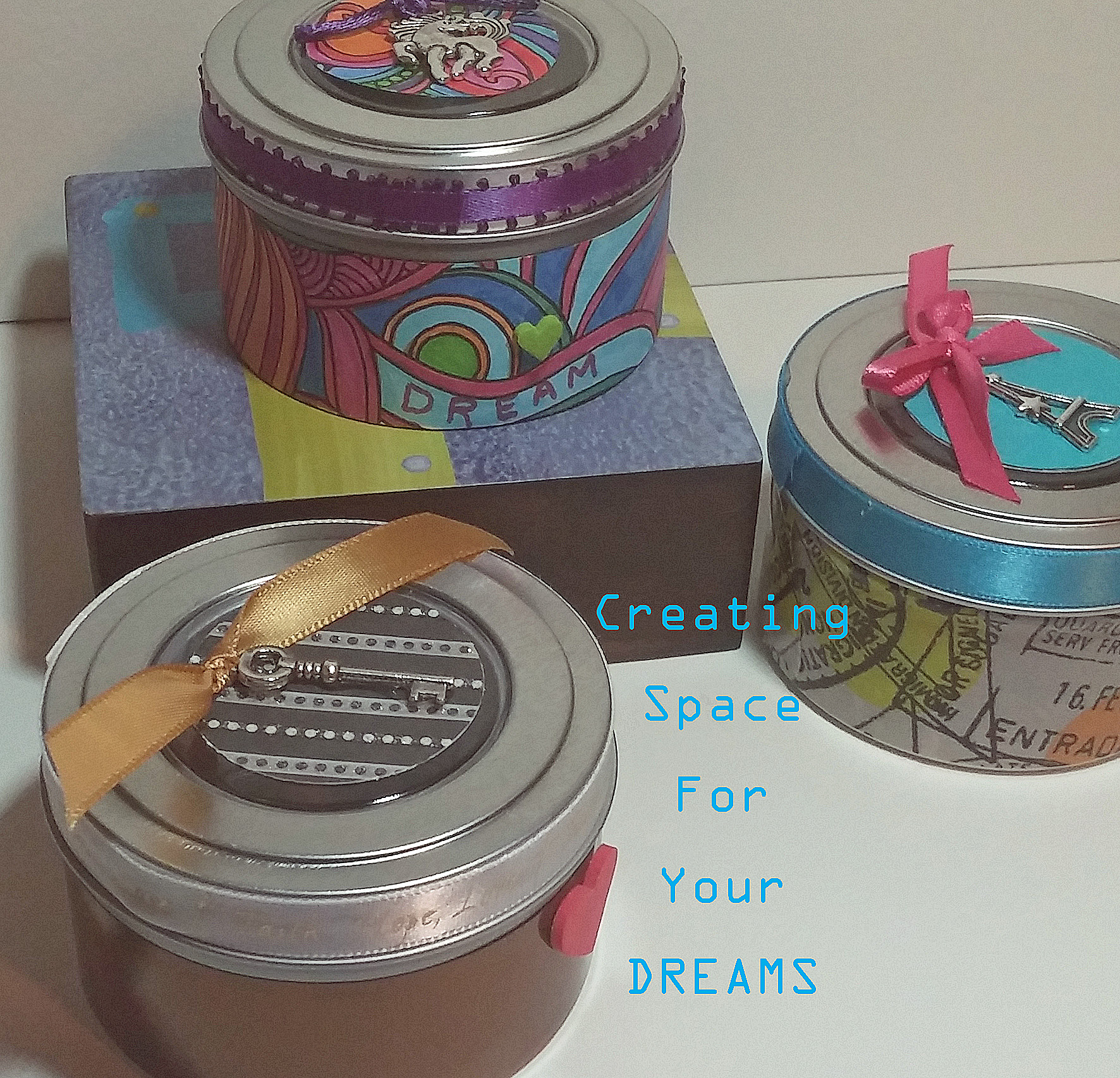 Caren Albers and Pam Matchie-Thiede
Creating Space For Your Dream
Are there any habits, worn out ideas, labels, things you say about yourself that no longer fit or serves you? Could one of them hold clues to help you unblock your path and clear space for your wishes and dreams to come true? We will write my version of Patti's two questions "What do you want to let go of? What do you want to have more of?" Letting go can be hard and knowing what we want has its own set of challenges. "When your old plan is gone, your mind immediately fills with new possibilities." (Byron Katie) We'll capture those possibilities and store them in a dream box that we will artfully create together. Your Dream Box will be a space to remember and honor your dreams, wishes, and desires long after camp is over.
We will:
Explore through group interaction and writing exercises some things (comparison, being enough, fear of failing etc etc) that take up time, space, and energy in our lives and could be getting in the way of our wishes and dreams. When we let go of something, attention, time, and focus are gone and left is a space for new a new thing.
The importance of having a special place to store and remind us of our wishes and dreams. We will create beautiful dream boxes that hold slips of paper containing our dreams and wishes. They will be touchstones and daily reminders reaffirming our intentions.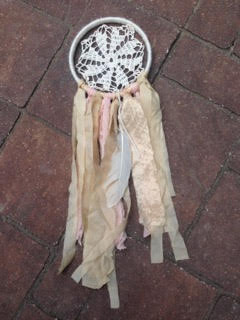 Carol Fettin and Sarah Kuester
Dream Catchers: Vision, Dreams, Hopes
Dream Catchers, a Native American tradition, have always been used to keep away bad dreams, while letting in only the good dreams. They are always kept near a bed or cradle to protect the sleeping. I believe the Dream Catcher can also keep out bad thoughts while capturing great ideas, hopes and dreams. This powerful symbol can connect us to those ideas and dreams we long for.
We will create a Dream Catcher by first setting our own personal intentions, deciding to choose the positive over the negative. Our Dream Catchers will be made to capture our most positive thoughts, goals, visions and dreams.
We will make our Dream Catchers using wooden hoops that we will wrap with fabric or ribbon. We will use vintage doilies for the center which will represent a spiders web. Fabric, yarns,ribbons, feathers and beads will be tied to the bottom and sides of the hoop. If participants have charms or fabrics that are meaningful to them, they can bring them to use on their Dream Catchers.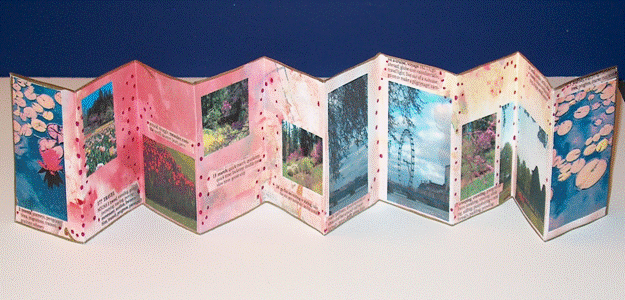 The Book as Visual Compass on Your Journey Forward
Campers in this Create Session will employ the ancient form of the concertina (or accordion) book to fashion a touchstone for their journeys – the options for which are myriad (a visual poem, a personal wavelength, a collection of gratitudes, a virtual roadmap, and many, many more).  Since construction of the form is very straightforward, we will have ample time to explore the visual story between the covers.  We will incorporate color with primarily dry media:  collage, markers, colored pencils, and crayons. Samples of several variations on this theme will be available for inspiration, and all materials will be provided. 
---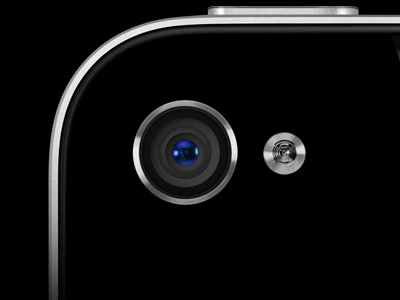 Taking Your Photography To The Next Level
Do you love taking pictures but wonder if there are some tips and tricks that could make them better? Do you long to be more creative in your picture taking? Is your phone so full of pictures that you have to delete some to take more? Do you wonder what you should be doing with all of these pictures? If you answered yes to any of these questions, this class is designed to help you improve your photography, investigate new creative outlets and gain some ideas for how to safely preserve and enjoy your pictures.
We will focus on:
1. Simple tricks and tips to improve your photography whether it is with a phone, a point and shoot or a DSLR.
2. How can you take your creativity to the next level?
3. Now that you have these pictures, learn how to secure them, cull them, edit them, archive them and learn about all sorts of fun things you can do with them.
Why is this important?
The digital age is here and photography is truly accessible to just about anyone at any time. Simple tips can improve our pictures and unleash new creative ideas. At the same time, if we do not properly save, backup and archive these pictures, will we be able to enjoy them in the future or will they simply disappear each time we get a new phone or computer?
Learning new tips and tricks for improving our photography, learning how to keep our images safe now and for the future and learning new ways to use these images helps us move forward in documenting our lives and unleashing new creative outlets.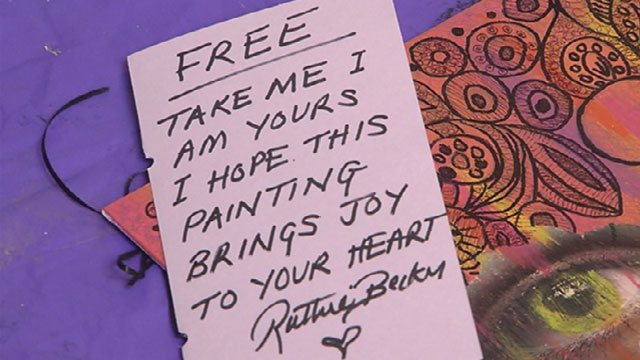 Gift Your Art: Discover Your Artist
Come make art with us in a safe space where your inner artist can come out to play. We will talk a little about what the global free art movement is and then we will leap into the fun of creating Free Art Kanuga. What you can expect when you walk in to our space: One table will be piled high with all the supplies that your creative heart might want to use: original woodcuts ready for your paint, mini canvases waiting for your work, artist trading card blanks, and so much more. There will be paints, colored pencils, juicy paint pens, collage materials, wood burning tools and more. What you do with them is up to you! Gather with friends around a table as you explore ideas and materials. Share your stories while you create art to share with other campers. Experience the freedom and delight of making art knowing that when you are done you will get to hide it somewhere for someone else to find. By the time we finish, we will sprinkle Camp with our artful creations and others will be gifted delight as they come across the surprises.
All of us are artists and given time, space, and materials that speak to our creative souls we can make beautiful things. Releasing art into the world without attachment to results frees your inner artist and allows for a more liberated way of creating. Participants who are interested in learning more about the global free art movement will also be given information and ways to connect with others.
People will have the chance to be in a community of engaged making. To come out of their heads for 90 minutes and move into the hands. They will create their works of art on prepared wood cuts, mini canvases, artist trading cards and a variety of other surfaces. The pieces made during the session will be hidden around Camp for others to find over our time together. Spreading art and joy throughout the whole tribe.
Why is this important?
I hear so many people say, "I want to make art, but I don't know where to begin. I'm not an artist." Others are making art but have lost some joy because they have limited their creative time and energy to the sell-ability of their art. For me and for many others I've met over the years, making art and releasing it into the world was truly a way forward into claiming lives as artists. It is a way forward into a life of making. A way forward into a life of creating art for others and receiving so many gifts for yourself along the way. It is a way forward into trusting your hands and your heart and saying, "Yes, I am an artist."
Some people need time to just sit and make things and recharge their batteries while doing so. This session is a way for people to relax their busy minds, to silence their inner art critics, to share stories with one another while they work, to release some creative energy, and to enjoy the added delight of making art for others.
---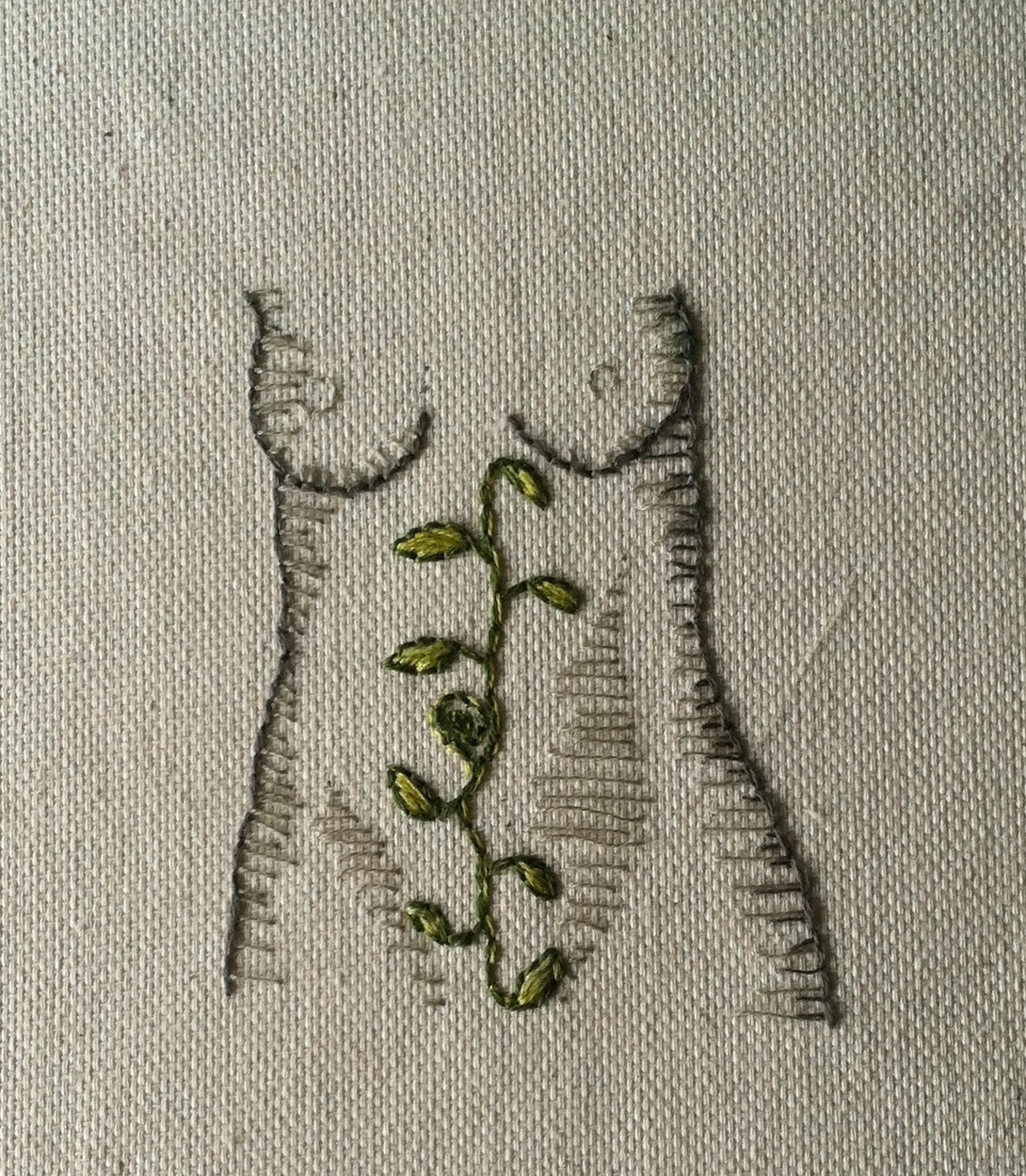 Cultivating Body Compassion Through Stitching Meditation
Transform your relationship with your body's unique landscape, moving from critical to compassionate, using hand-stitching as a mindfulness practice. Your stitched image, based on a photograph of yourself, will incorporate a power symbol that shifts your story about the space you occupy in the world. This workshop is for anyone who has struggled with body image related to scars, weight changes, injury, illness, or life transitions. No previous sewing or drawing experience is needed. Please bring photocopies of one or more pictures of yourself (full-body photos or specific body areas) in order to play with this transformation process.
We will:
Discuss the meditative qualities of hand-stitching and the benefits of sustained compassionate engagement with an image of one's self.
Learn basic hand-stitching techniques and a simple method of converting a photocopied picture into a stitched image.
Transform your personal story through the incorporation of a power symbol into your stitched self-portrait.
Why do you believe this topic is important?
To approach others with compassion, we must first cultivate compassion for ourselves. Loving the landscape of our bodies, just as they are in this moment, is a powerful aspect of self-compassion that is a learning ground for acceptance, coming from a place of basic goodness. Integrating a personal power symbol into a self-portrait offers a chance to change the stories we tell ourselves—and others—about our roles in the world.
Optional Becoming Bendy sessions each morning help wake us up and ground us.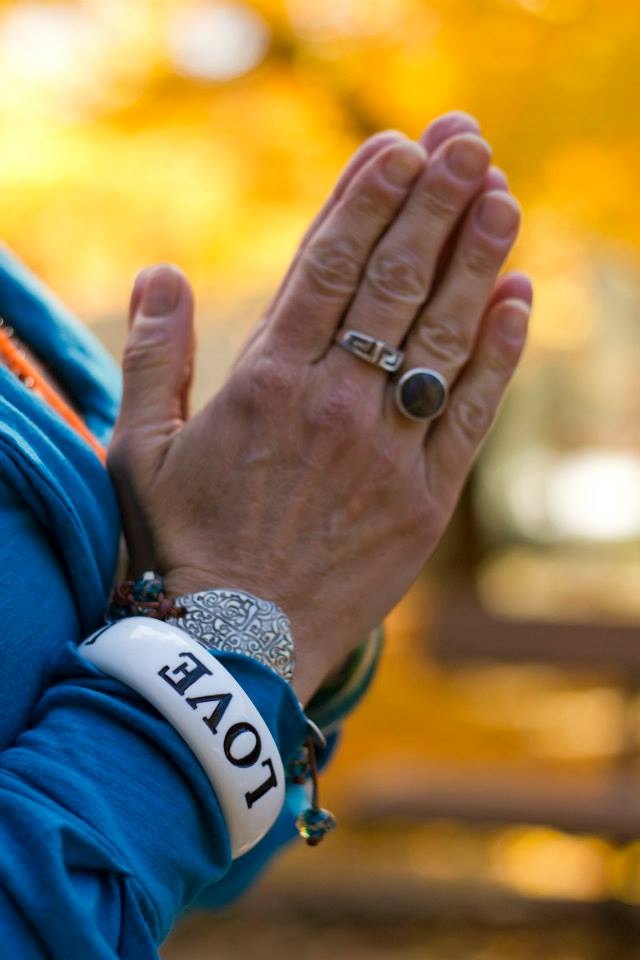 Yoga for Every Body
1. Breathing is life.
2. Be present.
3. Be kind to yourself.
Come breathe and explore ways to treat your body with reverence and joy in this daily yoga class with master teacher Brandie Sellers. As she says, "We can't move forward if we don't know where we are. Yoga helps us be grounded in the present, so when we take a step forward we are strong and vibrant." This will be a great way to start each day at Camp. For all levels. Beginners welcomed.

Sunrise Service
Camp represents many faith traditions, and for some, no formal faith tradition at all, but you may feel spirit move you at Camp 2016, as many have at previous Camps, so we have created this sunrise opportunity each morning of Camp to join Priest Leslie Steffensen for Morning Prayer at the lake, a sunrise worship service. Welcome the new day in faith and in prayer for the Camp and the world. She is from the Episcopalian tradition, which is very welcoming to all faiths.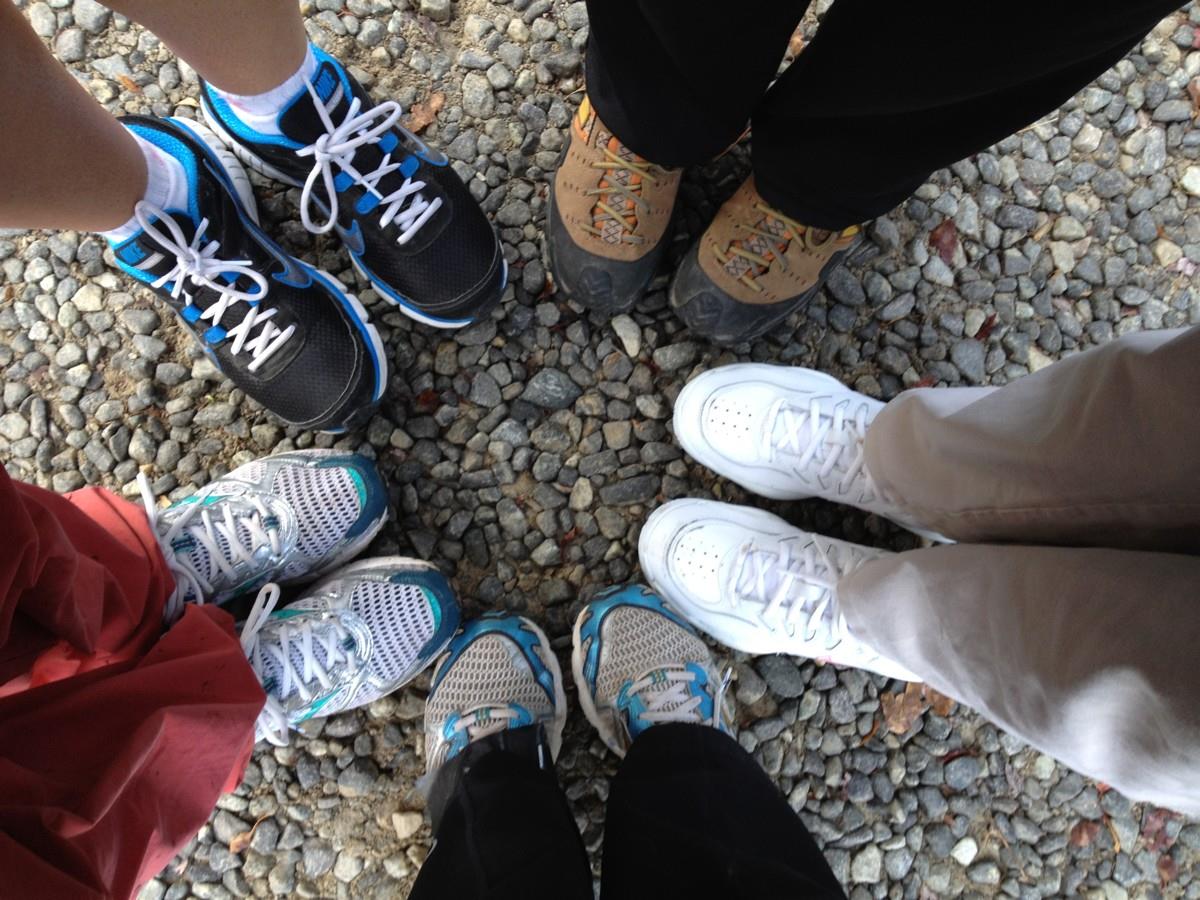 Walk around The Lake with Patti
Camp Founder and author Patti Digh will take a group walking around Kanuga lake every morning from 7-7:45am. Lace up your tennis shoes and join her for this brisk start to your day. And bring your camera. You never know what you might find on the shores of the mighty Kanuga. All levels and paces encouraged. Bring rain gear since we'll go rain or shine.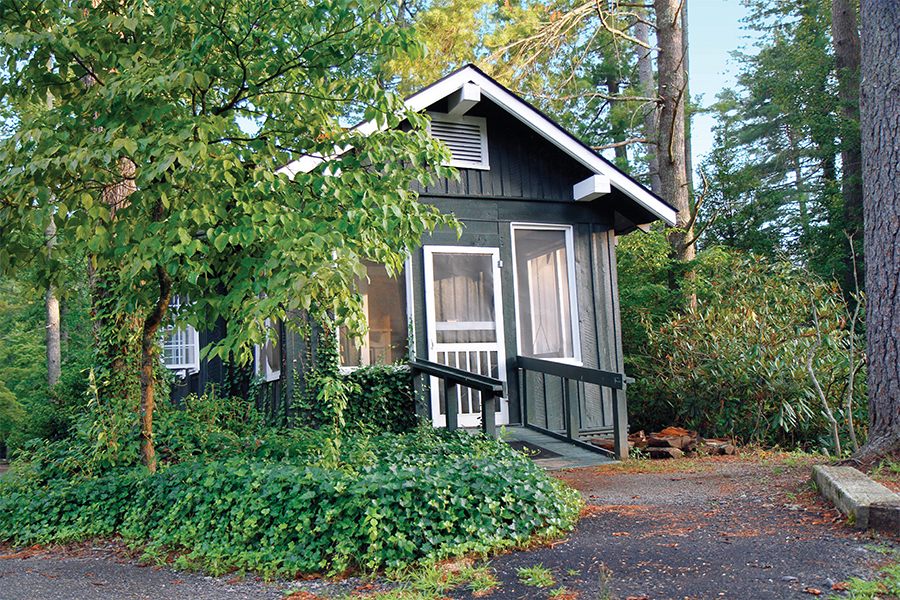 Built in the early 1900s, Kanuga's 39 Historic Cottages are listed on the Register of Historic Places. These fully winterized cottages offer modern-day amenities such as on-demand water heaters, new natural gas furnaces, and wireless internet. These charming accommodations range in size from one to six bedrooms with two twin beds. Relax by the working wood fireplace in the living room or on the inviting porch. Enjoy lakeside cottages during Life is a Verb Camp 2016!
---
UPDATE on HOUSING (9/8/16)
Rooms for Camp at Kanuga are filled. We are hopeful that additional rooms at Kanuga will be available after October 2nd, but we won't know until that date. We are currently asking Campers who have already reserved a single occupancy room to consider having the fun experience of sharing their room and having a "roomie." Depending upon how many people do this, we may open a few more rooms at Kanuga.
Additionally, on October 2nd , other groups at Kanuga may release a few more rooms that we may be able to use.
We also have a small block of rooms at a local hotel beginning on Wednesday, November 2. If you have not already made your reservation at Kanuga, please expect to be staying off-site. Jeanne d'Orleans is the Camp staffer coordinating housing. She is developing a rooming list to provide the hotel. The $86 per night fee will be paid directly to the property upon check-in. This does not include meals. Please let Jeanne know if you'd like to reserve an offsite room. She can be reached at jeanne@pattidigh.com.
If you stay off-site and want to join us for meals at Kanuga, please reserve those meal tickets with Barbara Panetta: 828-692- 9136 ext 2814. Tell her you are a "commuter" for Life is a Verb Camp and want to arrange 3 meals each day. The fee will be $54.50.
Transportation from the hotel to Camp and back is the responsibility of each Camper. There will likely be a number of Campers at the hotel with cars and with whom you can coordinate rides to/from Camp.
If you have additional questions, please contact Jeanne at jeanne@pattidigh.com.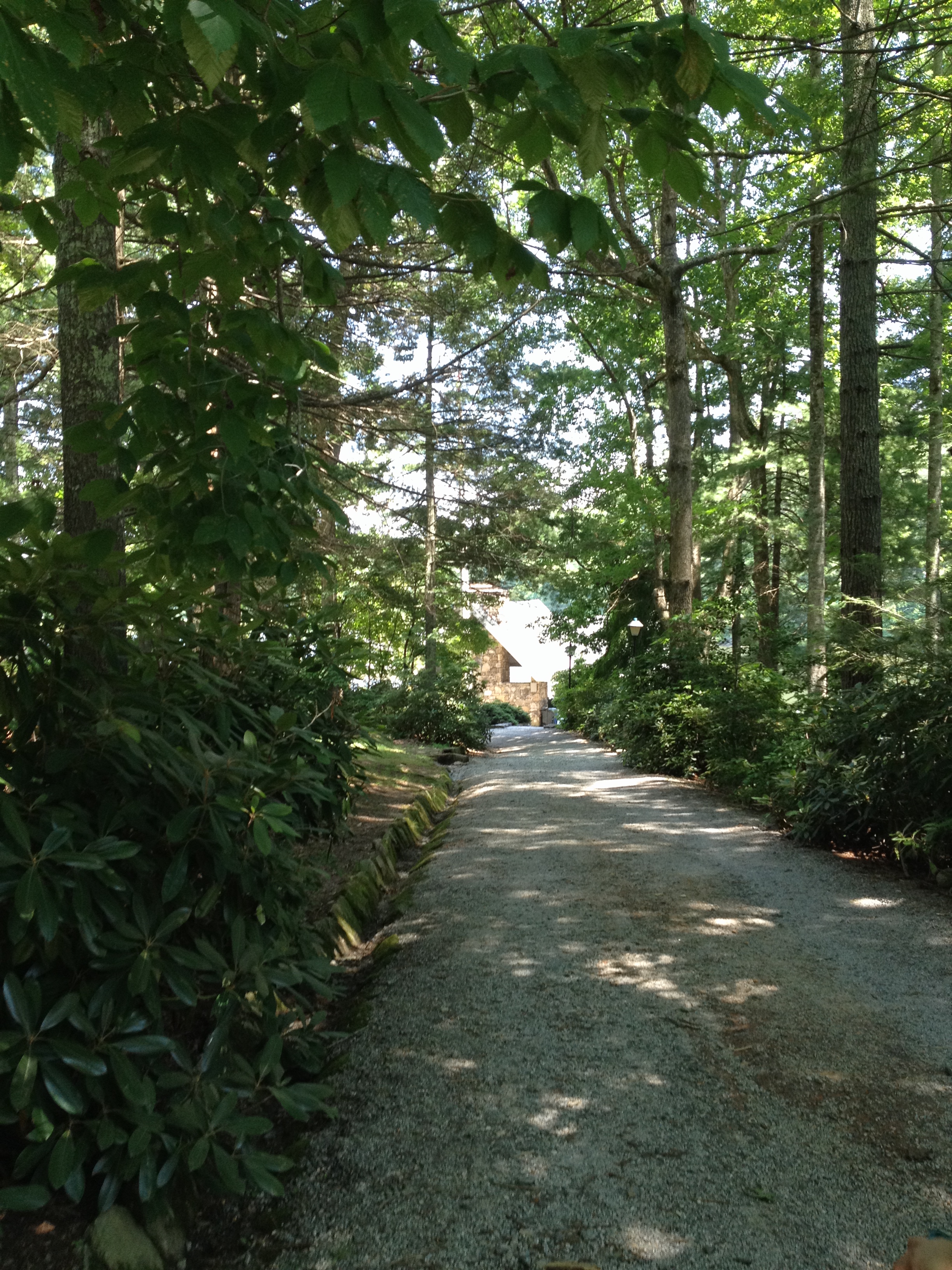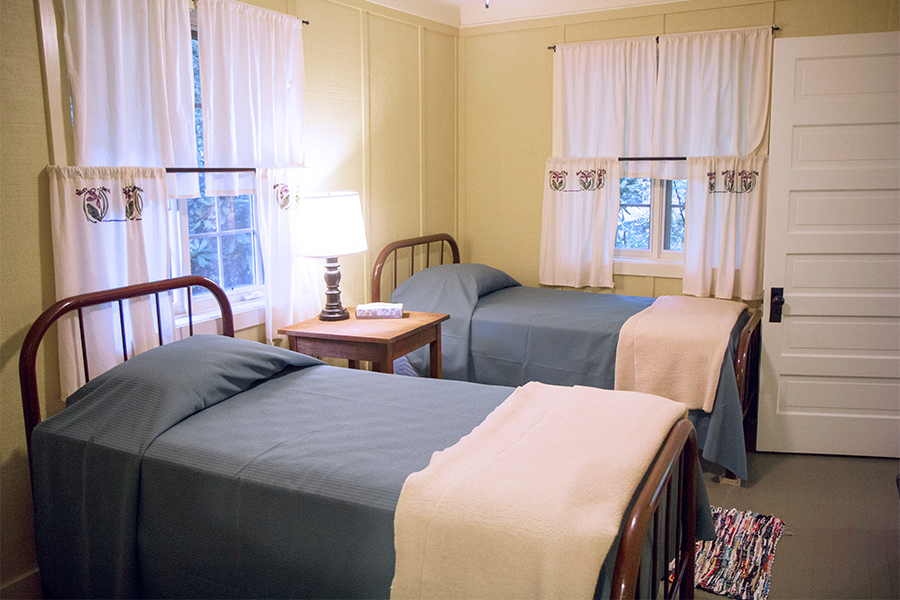 Camp will have available about 19 newly renovated Kanuga Inn rooms, each with 2 twin beds or one double bed. Lakeside Cottages will make up the balance of our accommodations. Housing reservations will be made online by each individual Camper.  $120/night per person for double occupancy and $155/night for single occupancy. All housing reservations come with 3 meals each day in the Kanuga Dining Hall.
Have questions?
Email us!
Programming: support@pattidigh.com
Logistics: jeanne@pattidigh.com
Camp is simple.
No fancy glitz.
No need to impress anyone.
Come as you are. 
Be yourself.  No, really.
In 2016, we're extending that idea of "simple" to registration: One price, no refunds, limited space.
Camp fee: $837, (or two payments of $437)
Camp with Pre-Camp workshop: $1087, with $587 deposit due on registration
Pre-Camp Workshop only: $300, with full payment due on registration (lunch ticket included)